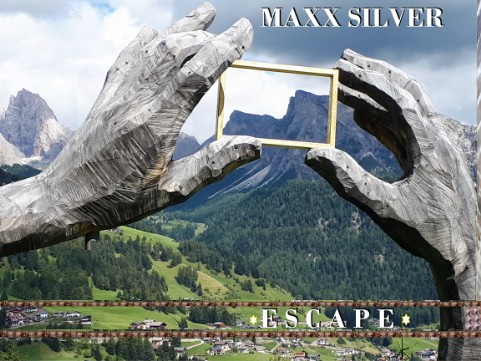 I can now confirm

"Escape" will be available, everywhere, from

9th May 2019
following a delay (my fault, I added a new track at the last moment!)
That includes Spotify, Amazon, You Tube, Amazon, Apple etc so free streaming is entirely possible!
The follow up to Maxx's previous album "Psychology" which were songs about the workings of the mind.
"Escape" is a collection of melodic, electronic songs of various styles from the pulsating synth pop of "Kathmandu" to the ballads "See the Light" and "Talk to Me"
This time the songs are mostly about changing a life from negative situations. "Panerea" offers escape from going somewhere new and "I want to Dance beneath the Stars" is a techno track. But this is thoughtful music, approachable and interesting arrangements of music and lyrics.
The final track listing is as follows.
1) Kathmandu (5.50)
2) Panarea (4.00)
3) Talk to Me (4.10)
4) See the Light (4.15)
5) I'm Not Your Puppy Dog (4.15)

6) I Want to Dance Beneath the Stars (4.05)
7) Palaces (4.20)
8) Mountain (4,57)
9) Discover Me (4,35)
10) Behind the Mask (6.30)
Extra track
11) Bada Bing! (6.20)