Maxx Silver
Interview by Philippa Russell for EE Beats
(reproduced by kind permission)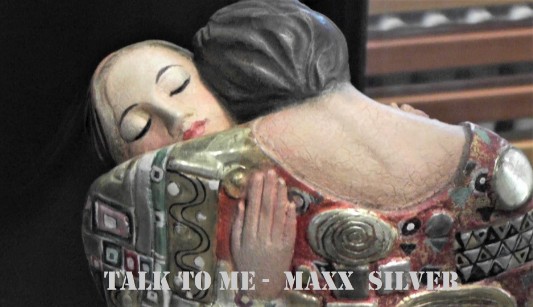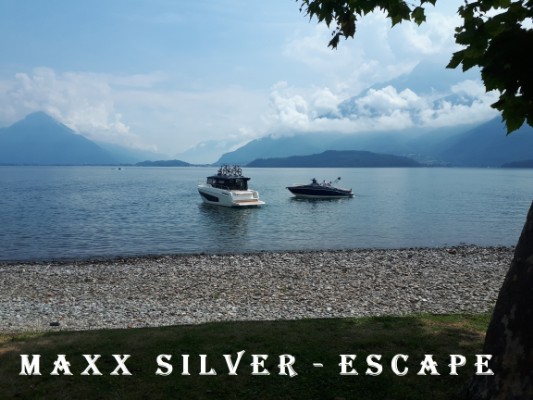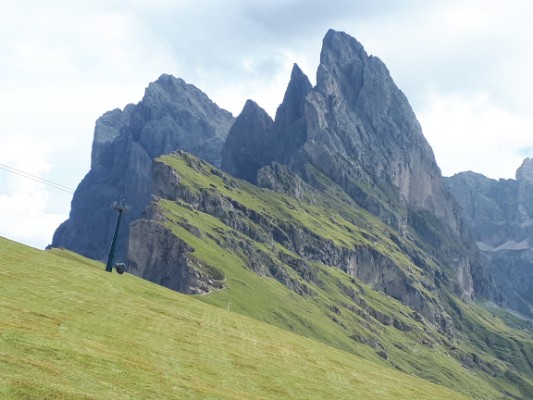 Interview with Philippa Russell (reproduced by kind permission, Copyright 2019)
Its a long time since I last visited the elusive Mr Silver. Three years ago he released an atmospheric album of songs called "Psychology" which whilst electronic based, had a warmth, depth and complexity that sets him aside as a unique and interesting artist of his genre.​
His last album had some compelling moments, the haunting "I'm Not Awake", the hip hop infused trumpet backed "Monsters" and the dreamy title track. ​
But I'm here today to talk to Maxx about his forthcoming album "Escape". It finds him in a ("mostly") more light hearted mood, but the lyrics are indicative of what lies beneath the surface. In "Kathmandu" a jolly, tuneful, pop romp with squeaky high pipes, sitars and helicopters (!) The singer says "I don't know what to say or do, the message isn't getting through. I might as well have been in Kathmandu" Explain that one Maxx?​
"In one way it is about a relationship where two people are not communicating very well. The singer is being ignored but he actually really cares about the other person. It is a cheerful song, but the lyric is rather sad. In a more general way, it is about not getting what you want out of life" ​
The music suggests an escape, with its sitars and flutes in the centre section, but the vocal itself mourns the loss of someone Maxx clearly still wanted to see but who has gone missing. Is "Escape" a concept album then?​
"Sort of... I started with the idea of lots of songs about going on holiday, but that is a rubbish idea! Some songs are about wanting to escape from bad situations. "Palaces" is about being destitute, and being in love with someone with no money either, but because they love each other, the singer is saying, such things don't matter. "With you feel like I am in Palaces" what I feel in my heart is worth far more than anything material"​
And that sums up Maxx Silver. There is more to it than meets the eye. "Palaces" would not have been out of place on "Felt Mountain" by Goldfrapp with its soaring strings and fantastic melodies ( and if sung by a female vocalist) If someone were to cover that one, world wide stardom beckons... ​
Even when the music is more simple or downright catchy (and funk! as in the song "Panerea") there is a lot beneath the surface.​
"That is about the Aeolian island near Sicily. Its a place celebrities go to but in the context of my song the writer is arriving on the shores hoping for an adventure after things have gone not so well at home. That is the one track about the idea of a real escape or an adventure"​
On "Puppy Dog" a hilarious and jolly electro bop, Maxx sings ( endlessly) "I'm not your Puppy Dog" or "I'm not your piece of fish" and "talk to the hand cos the rest ain't listening" ​
" I wasn't going to bother about that one as it seemed a novelty pop track but I played it to friends and they liked it so much I decided to complete it. Its about sticking up for yourself really...but it is funny...its said with affection for the other person. So It makes a book end with one of my most popular tunes "My Wild Kitty" so one for Dog and Cat owners there! No plans as yet for writing a song about a bunny rabbit!!" ​
Elsewhere on "See the Light" a beautiful ballad with steel drums, accordion and trumpet, Maxx sings about a city of "faded glory" where "in churches I'm religious" Maxx explains "each small verse deals with a different picture, so one of those is looking for a god or saviour. Another is depression. The final one is the end of a very bad relationship but leaving it behind. "I thought love with you was delicious but you turned out to be one of those witches... and I've gotta see the light" Its about the penny dropping"​
The central section of that song is truly gorgeous with its trumpet solo and French / Italian sensibilities. There is a bit of a world music feel to some of the album, logical when you consider the subject matter.​
For those keen on dance music there is the quirky "Badabing" ( a bit like the Pet Shop Boys, that one) and "Behind the Mask" which sounds like some kind of Winter masked ball, where all sorts of goings on take place if you hear the lyrics.... er Maxx?​
"Well not from any personal experience you will understand... I guess I should work on that!"​
"Discover Me" is a charming ballad Maxx. For me it was emotional and affecting.​
"Well thanks Philippa. Its about meeting an old girlfriend after a long time and making a fresh start in a relationship. I take her to lovely places (Milan) and reinstate a friendship that perhaps had previously gone sour. The phrase "Discover Me" really says, you think you did know me, but you didn't no me now, so give me another chance"​
In a varied album there are nods to a few different styles. ​
"In Mountain, I wanted do something like "Utopia" from Felt Mountain by Goldfrapp one of my favourite ever tracks. Its nowhere close, but it does have a good atmosphere. I was also influenced by Yello." Both these electronic duos were influenced by central Europe in these pieces and Maxx has a video on You Tube of him going up a chairlift to meet Monte Rosa the tallest mountain in the Italian Alps. "Mountain is a very optimistic lyric, I leave someone to go up the mountain and maybe want to jump off it, but I am saved, by a woman I meet up there who becomes my love and who provides light within my life"​
"I want to Dance Beneath the Stars" is, unexpectedly, pure techno but a fitting and somewhat lighter moment.​
Overall, this is Maxx at his more accessible and commercial on this album, and I really do recommend it. It is true to say his music is quirky, quite 80's influenced and this may annoy some though it will delight others. There are very few solo artists who can play (no computers here!) all the instruments, sing and write all the songs, produce them and also make videos. He plays many instruments here from Synths to Guitar to Mandolin, Sitar and also some percussion (though most of it is electronic)​
So, Maxx Silver is not someone you should escape from!​